Bill Alston
The Steers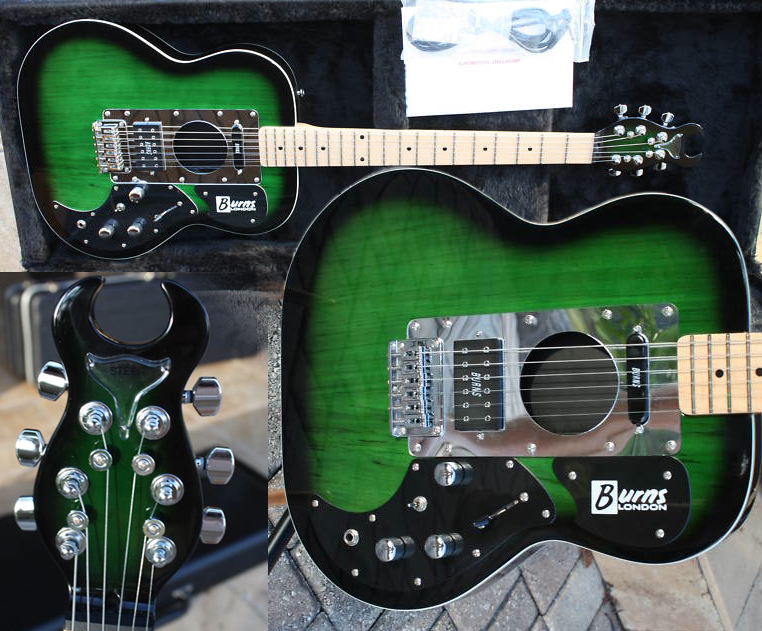 The Steer was relaunched in 2001 to revisit the original Steer launched in the early 80s. Initially there was one model but in 2003 three more were launched all cut away style a Cut away a Golden Jubilee and a Custom Cut away all are described in full on Trevors site.
The current models comprise of still the Steer, the Steer Cut Away and the addition of the White Steer Custom Cut Away all club series. These are made in China with in some if not all cases final assembly in the UK. The White sells for around &pound600 or so (2016) The specs of the three guitars are broadly similar being:

| | |
| --- | --- |
| Body | Basswood with Poly finish |
| Neck | Hard Rock Maple |
| Fingerboard | Maple with 20 Frets * |
| Scale | 25.5" 648mms with 43mm nut |
| String Trees | 4 |
| Pickups | 1 HB and one vintage style tri sonic** |
| Controls | 3 way switch 1 volume 2 tones and a coil tap toggle switch |
| Colours | see below |
| | |
*All specs show maple fingerboard and this is what the Burns site indicates but there are certainly some with Rosewood.
** The single coil is of the type favoured by Brian May being loose wound around two ceramics.
The colour shown on the Burns site is Green for the first two models and obviously white for the other. I am not sure that any other colours are currently in production but there have certainly been other Bursts at various times.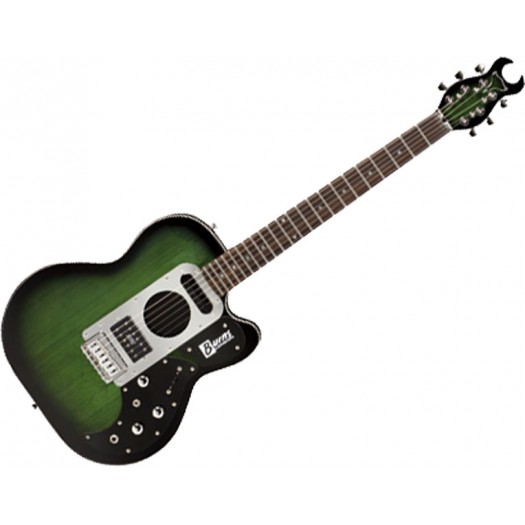 A Steer with a Rosewood Fingerboard for sale new at &pound549 Dec 2016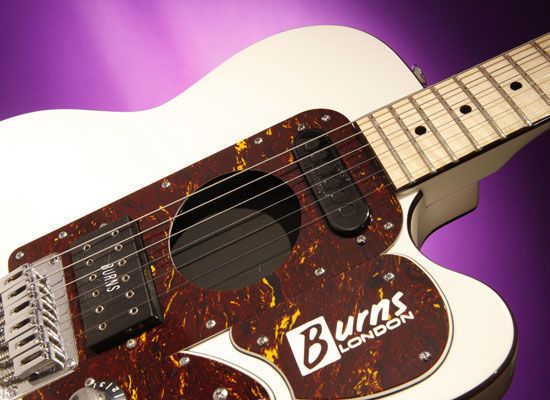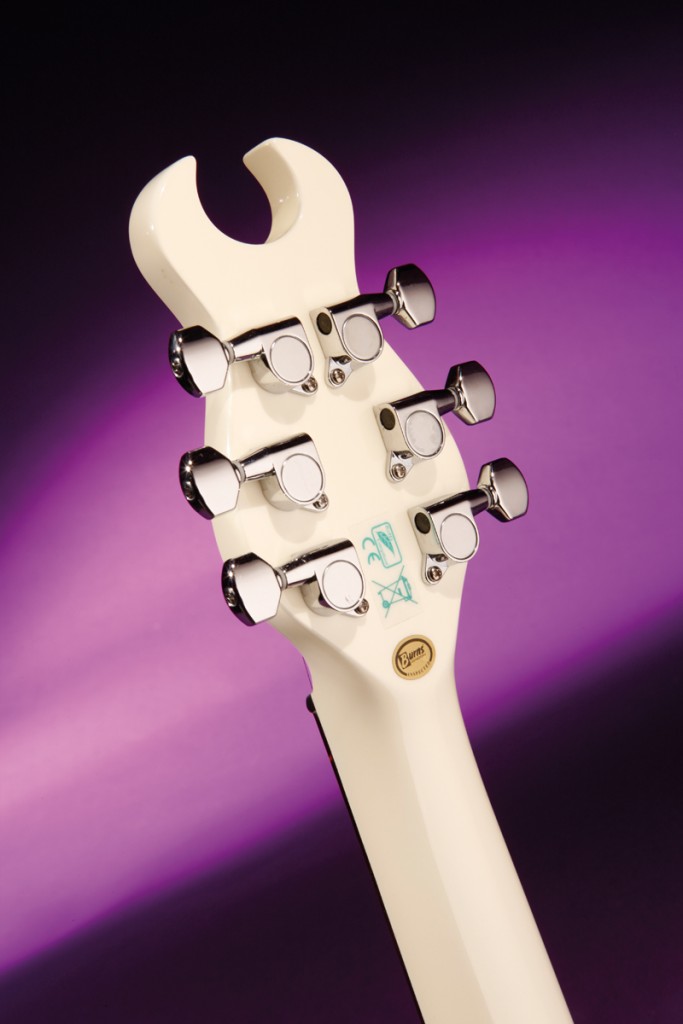 The White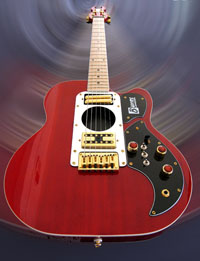 A Red Steer
A curiosity
The item pictured below is a Steer which is nothing like any other. It was put up for sale in South Africa at the equivalent of &pound450 which seems very cheap for something which may be unique. It was made in 2002 and seems to have Brian May type switching I have seen speculation that this was a USA made prototype which never got off the ground.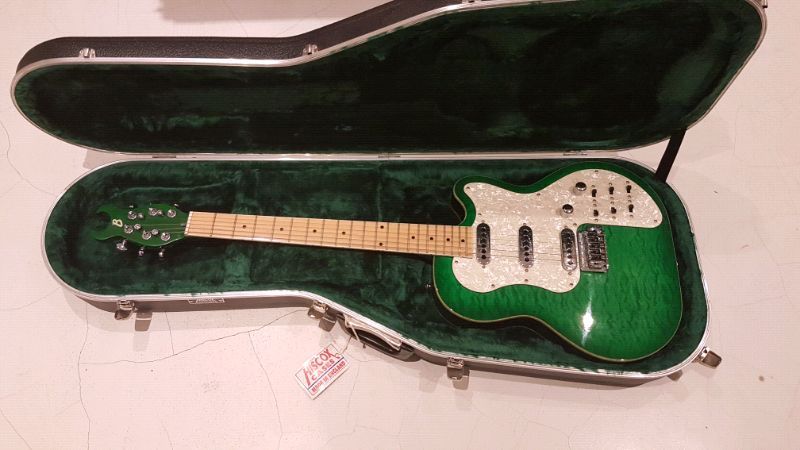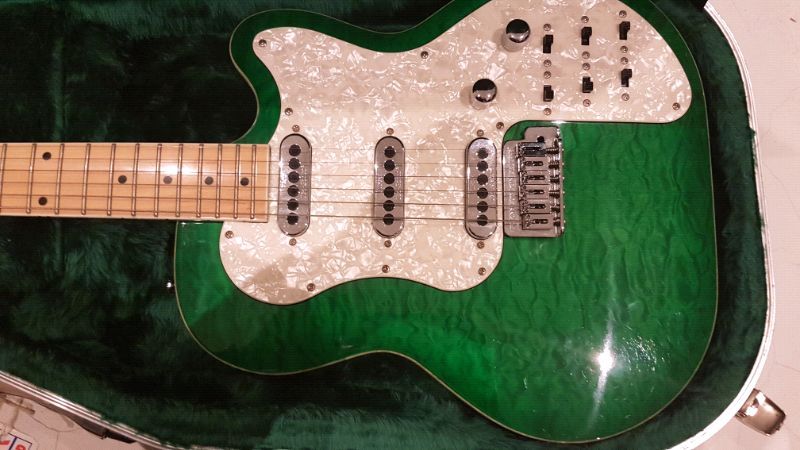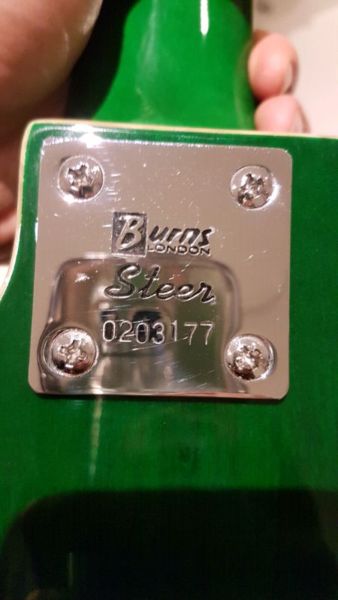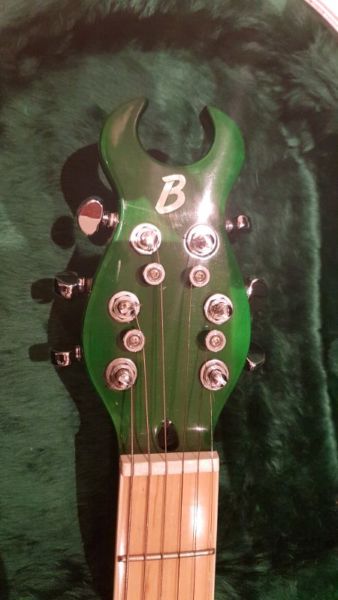 Back to Burns Home Page Burns Home Page