Bill Alston
The Apache Guitars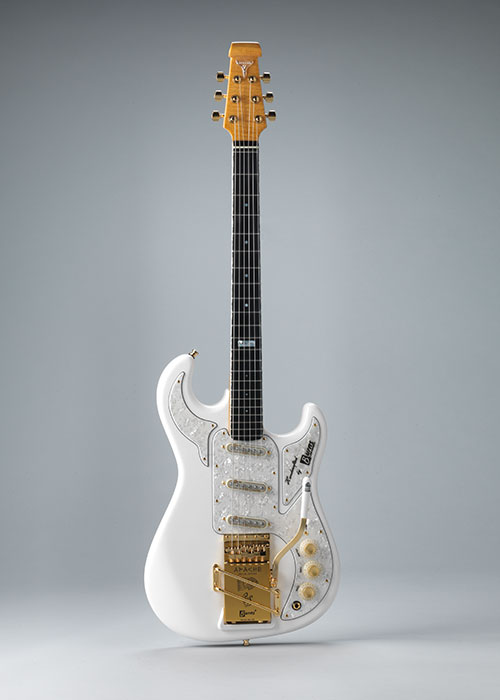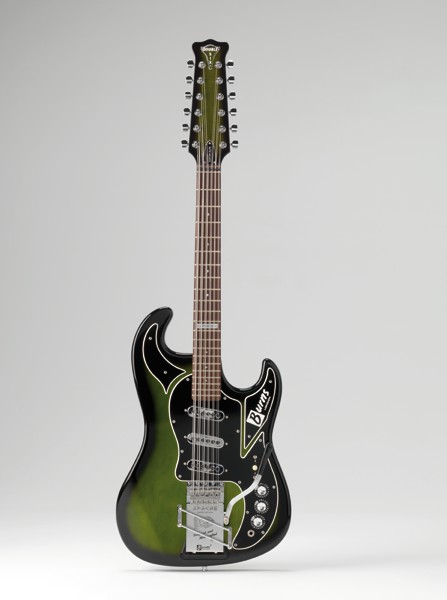 The two current models both from the custom elite range. The Apache Noiseless Special and The Apache Double Six Special
I haven't really got too much to say about the Apache Guitars as all is more than well covered elsewhere. There are two Discontinued models both just called Apache one in 2001 of which 24 were made and one in 2008 of which 500 were made. Both these are fully described on Trevors site.
The other two models pictured above are current and are well described on Burns own web site. Nevertheless things change so I will post the specs and some Pictures here.
The Apache Noiseless Special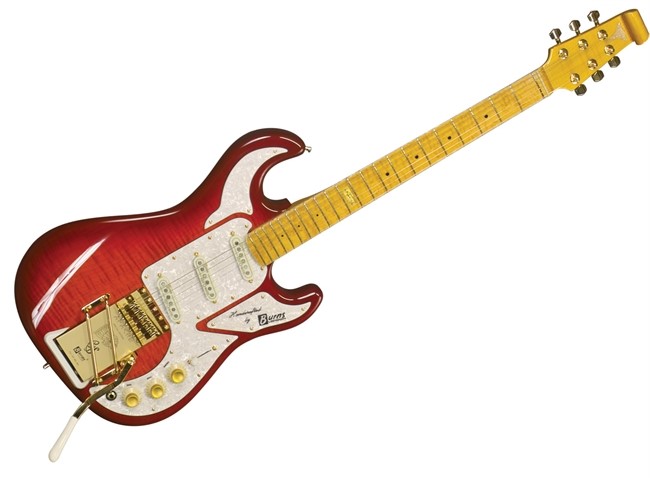 The Noiseless Special in Trans Red
This stunning guitar is available in the two colours shown for about &pound1500 according to Burns website. I personally prefer the white.I have struggled to find any for sale by UK retailers to check the pricing so I am not sure how easy it is to get one of these.
Specs
Body: Alder
Machine Heads: Unbranded locking
Nut Width: 44mm
Neck: Figured Maple
Fingerboard: Ebony with Pearl Binding Apache written on the 12th Fret
Scale Length: 33.5"
Pickups: Rez-o-Matik Noiseless
Hardware: Gold
Trem Rez-o-Tube with the Apache symbol engraved
Colours: White Polyester 128480 or, Transparent Red 128481

Some more pictures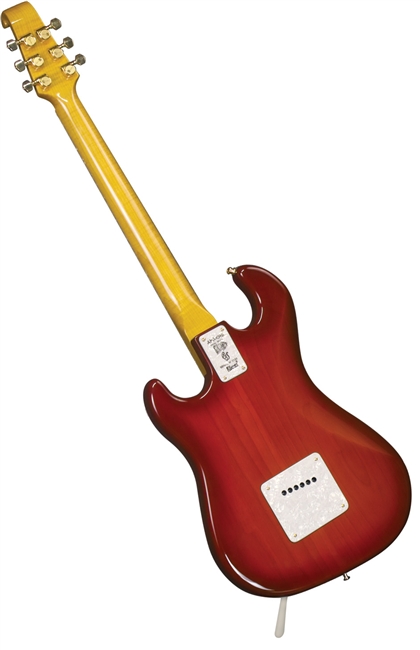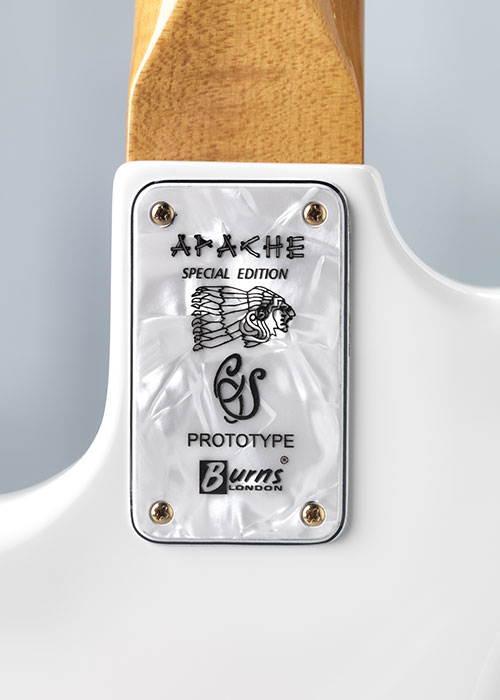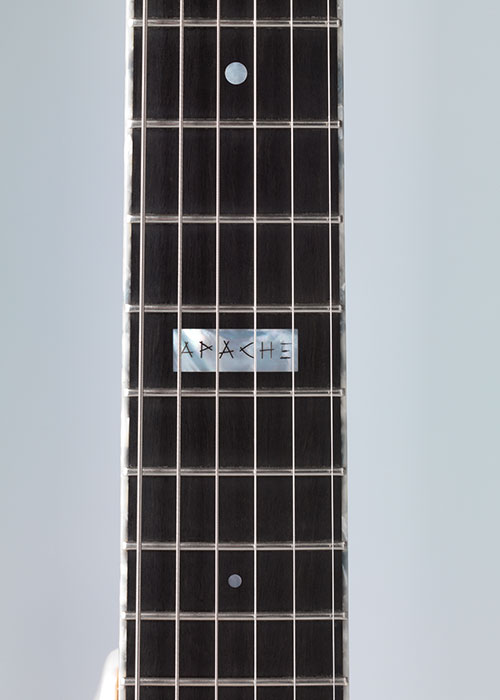 The Apache Double Six Special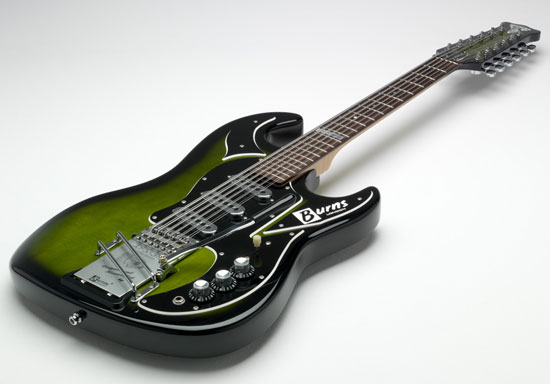 This seems to be the only colour available still it looks pretty good.
This guitar retails at around &pound1600 according to the Burns site, I have seen them for as litle as &pound1295 in hotroxuk in December 2016. Specs
Basswood body
Bolt-on hardrock Maple neck
Burns original headstock
Classic polyester finish
Rosewood fingerboard
Scale Length 25.5"
Nut Width 49mm
Truss rod Bi-flex two way type
21 frets
Chrome hardware as standard
Burns de-luxe machine heads
3 x Burns Tri-Sonic pickups
Five-way pickup switch
Push/pull pickup selector
One master volume
Two-tone controls
Rez-o-Tube tremolo system

More pictures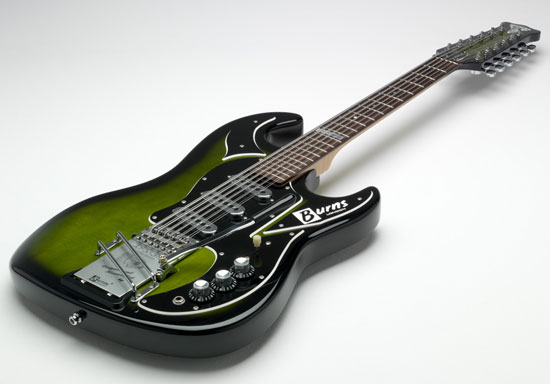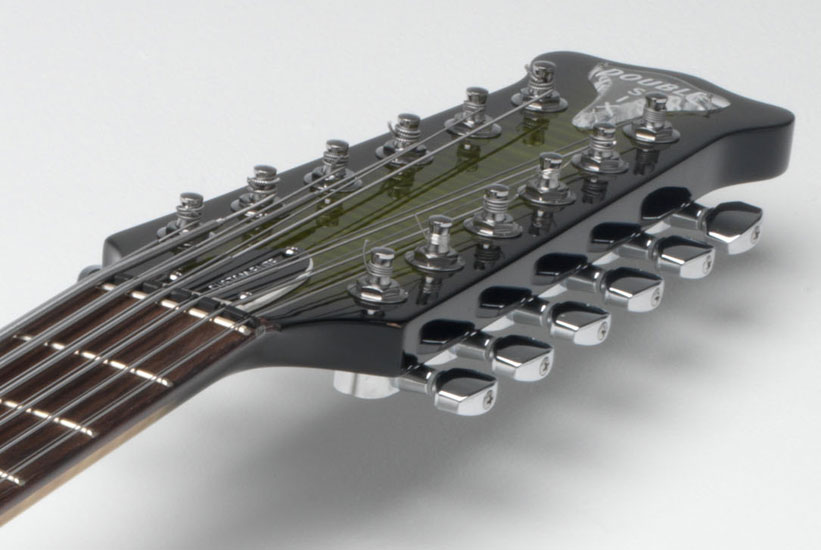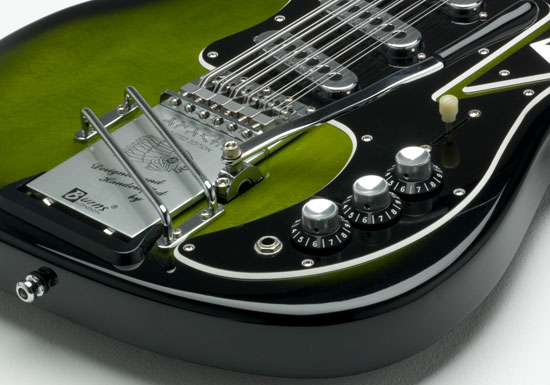 This Beauty is an Apache Dream Noiseless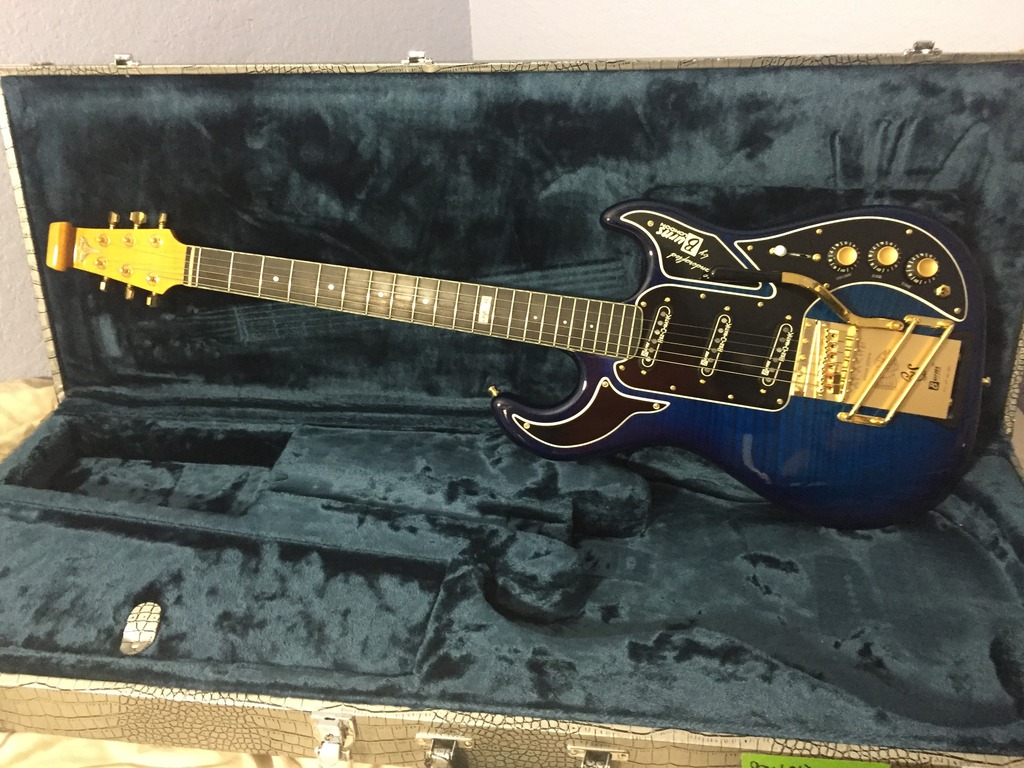 I have very little information on this model, I found it in a ebay listing in the USA. The start price is $5995. All I know is that 9 of these were made in 2012 in the UK Custom Shop. Construction details and specs I don't know but here are some more pictures: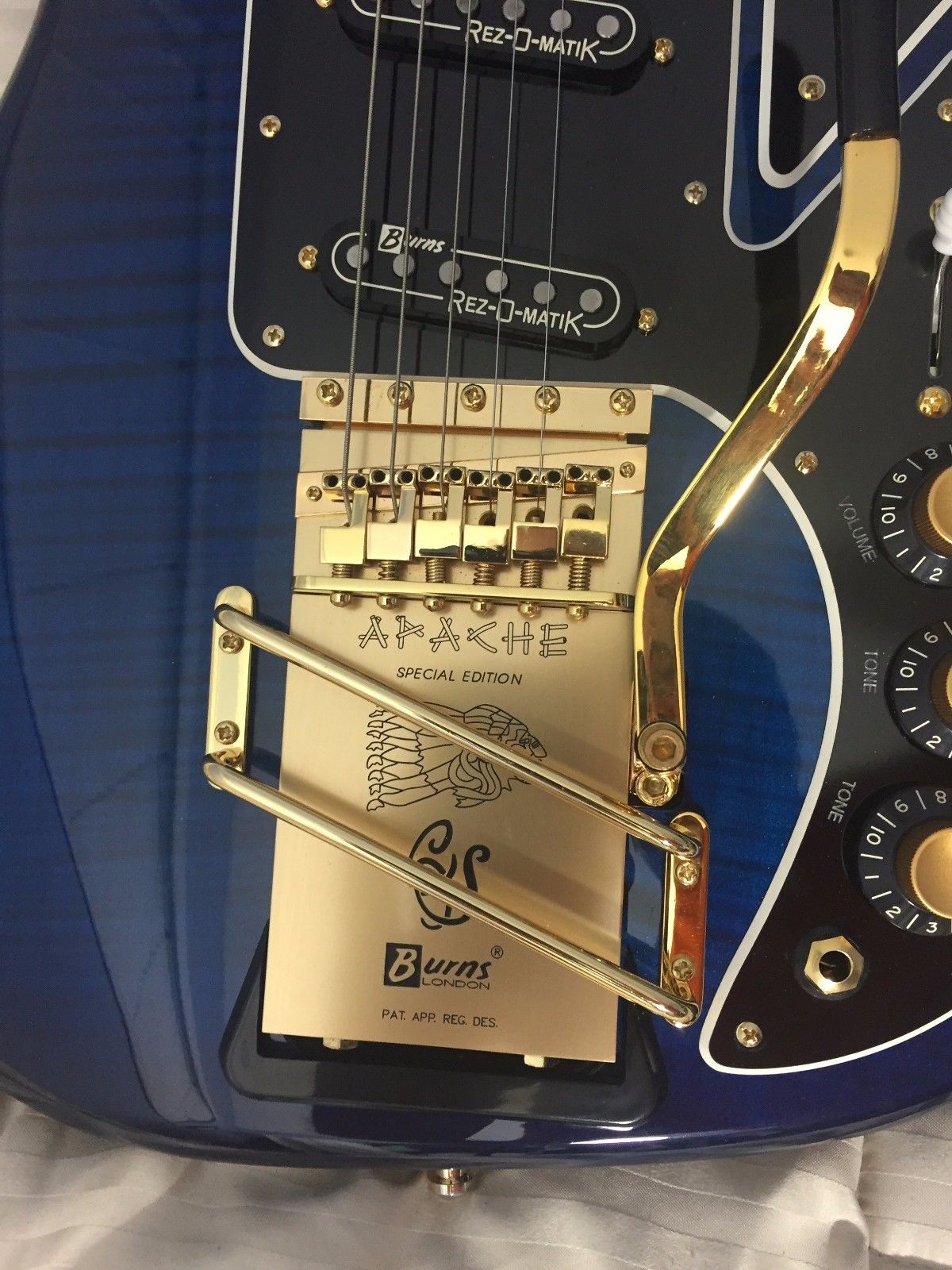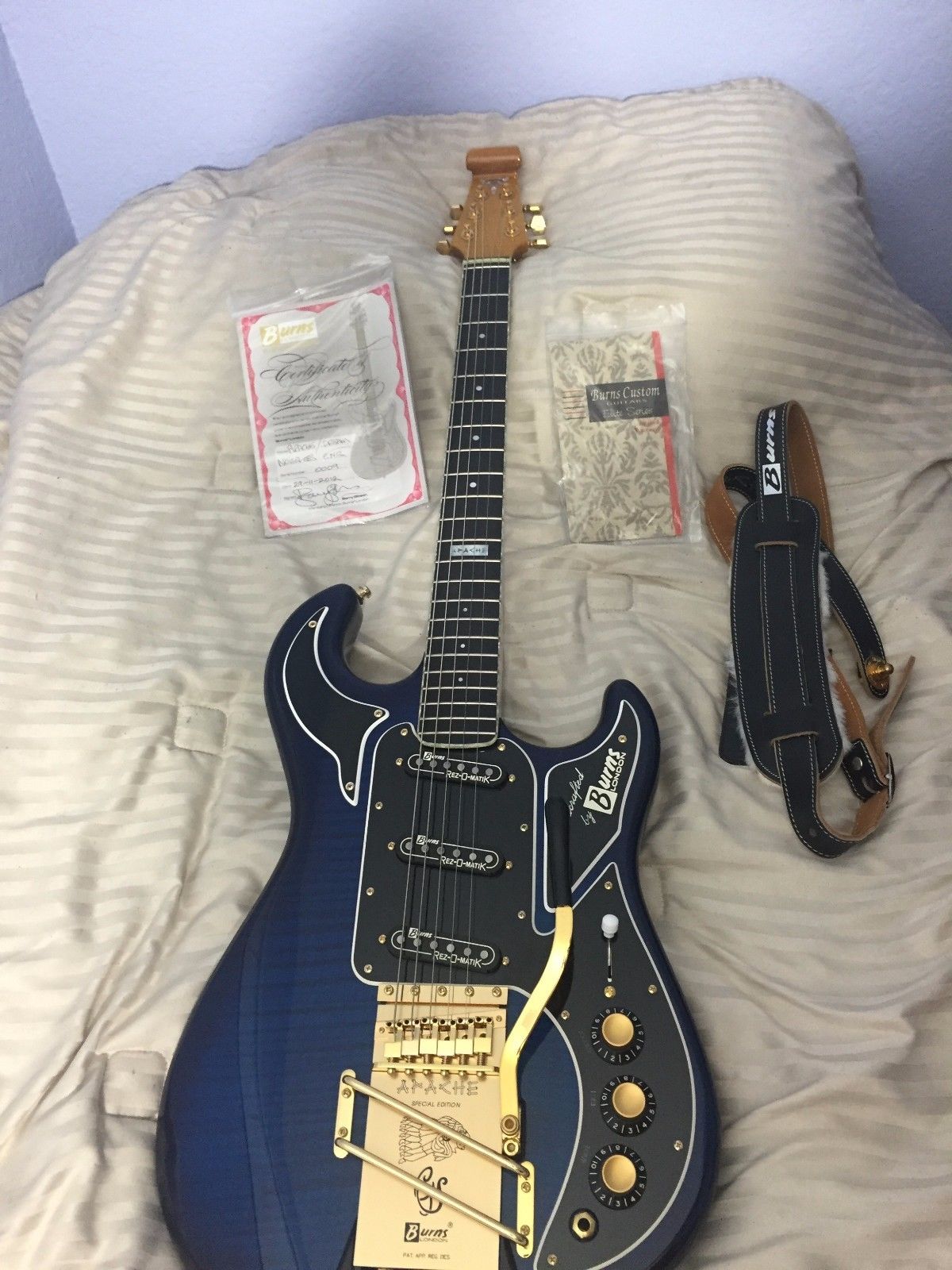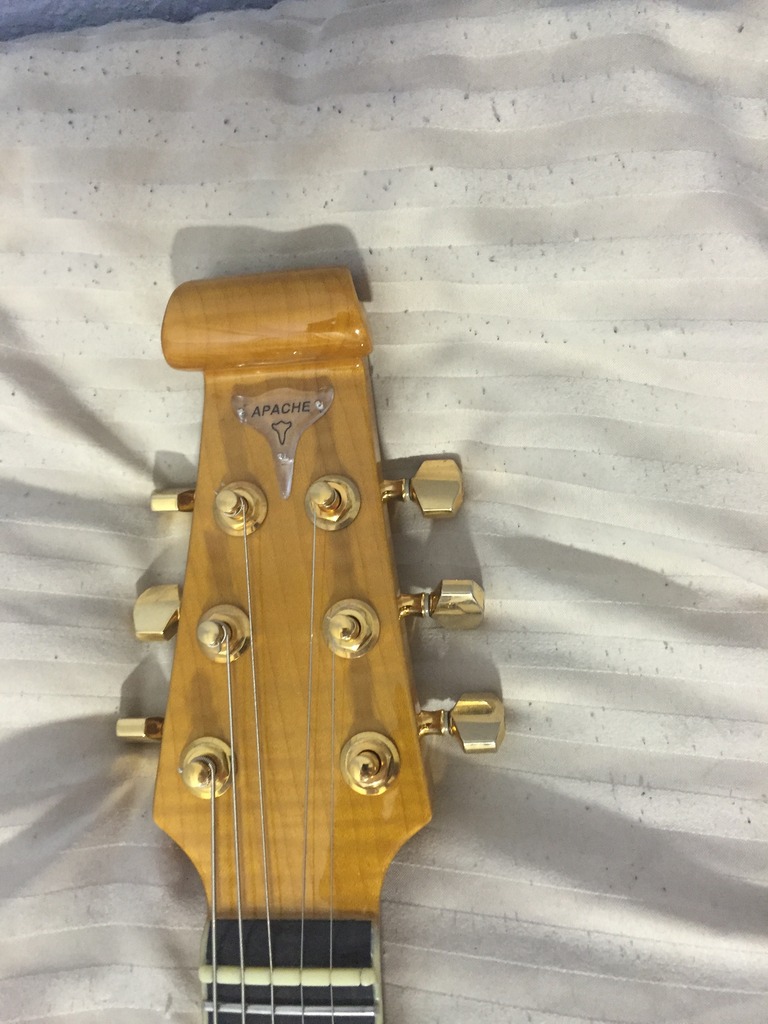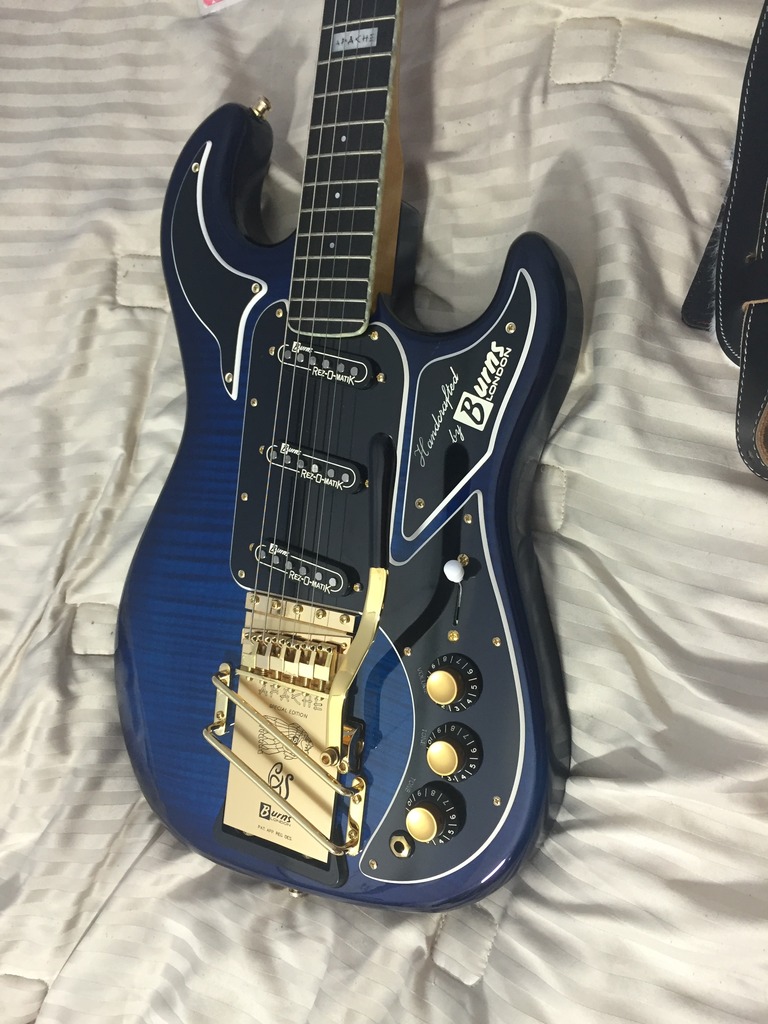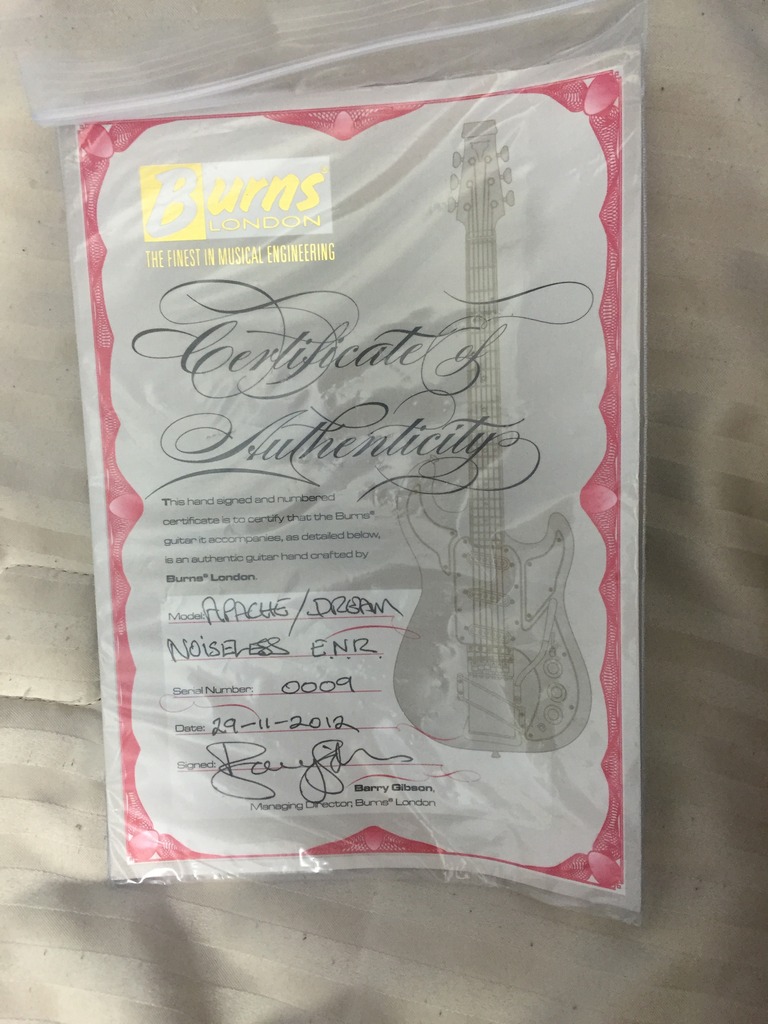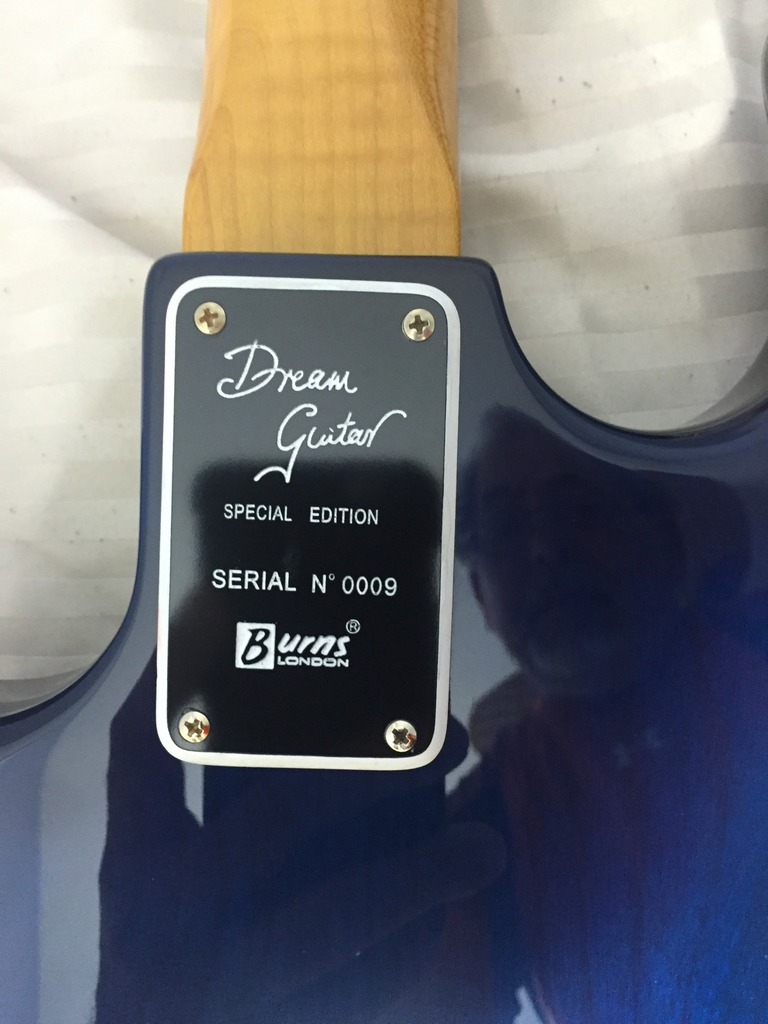 If anyone has any information on this guitar I would appreciate it if you could let me know.

October 2017
I have had some correspondence from Dan in the USA who owns a prototype Apache serial number 000. This guitar was handmade in the UK for the 2009 NAMM. It is therefore a one of a kind unique guitar. It is for sale so if anyone is interested let me know and I will put you in touch.
Some pictures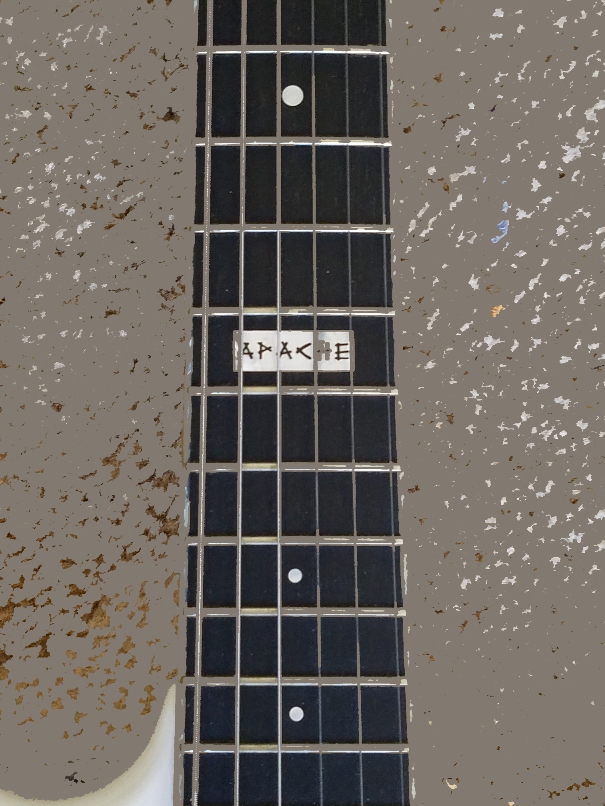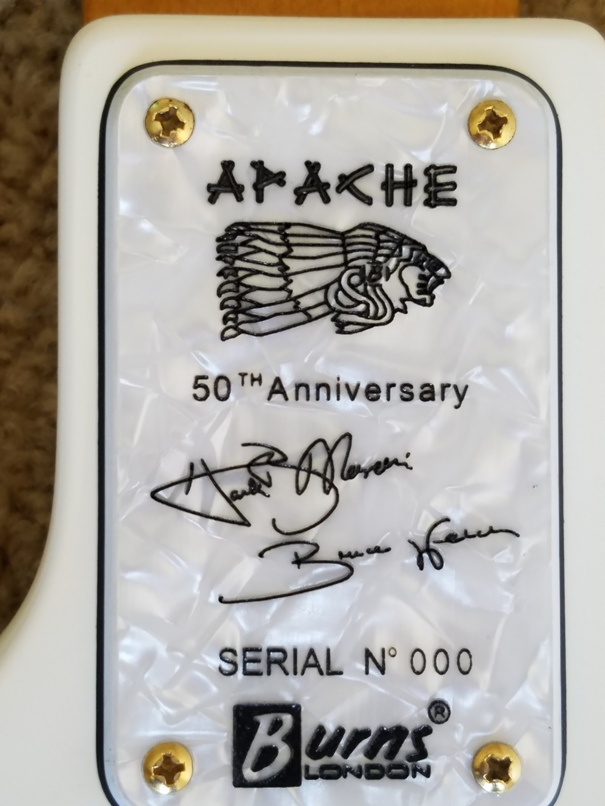 Back to Burns Home Page Burns Home Page