Bill Alston
The Marquee range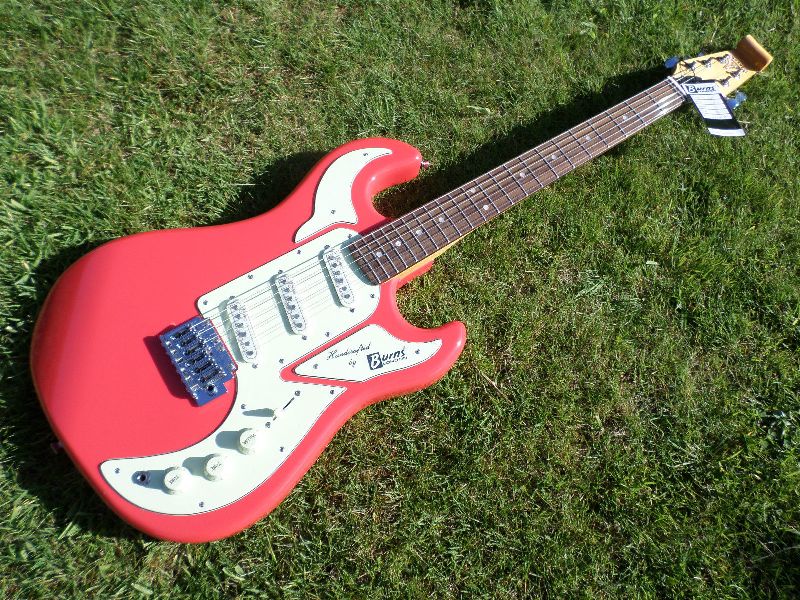 My 2015 Marquee Guards Red Note the new Full Contact Trem Unit see Cobra page

Full details of the several models are on Trevor's site. These are the 1999 Marquee the changes made in 2003 and 2005, the Marquee Special, the Golden Jubilee and the Pro. The only change to the Marquee is the change to the new full contact trem unit as detailed on the Cobra pages.

Other Models
Two limited edition models were launched in 2014/15, these are the Marquee R2 and the R3, the R2 is a HH model and the R3 a HSH model.
Based on the standard Marquee but with Sperzel Locking tuners and with the standard London deluxe trem unit these guitars came in at least Black, White and Natural Ash colours.
The R2 has 2 Alan Entwistle design Bar O-Matik humbuckers and features a 3 way switch with the addition of a 5 way varitone selector knob giving effectively 15 different settings. The R3 has the same humbuckers and a Bar O-Matik single coil in the middle, there is 5 way switching plus coil tapping on both humbuckers giving a number of options.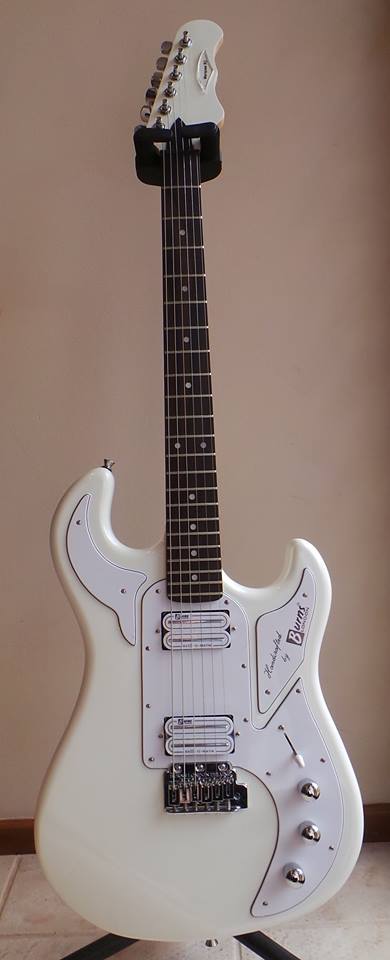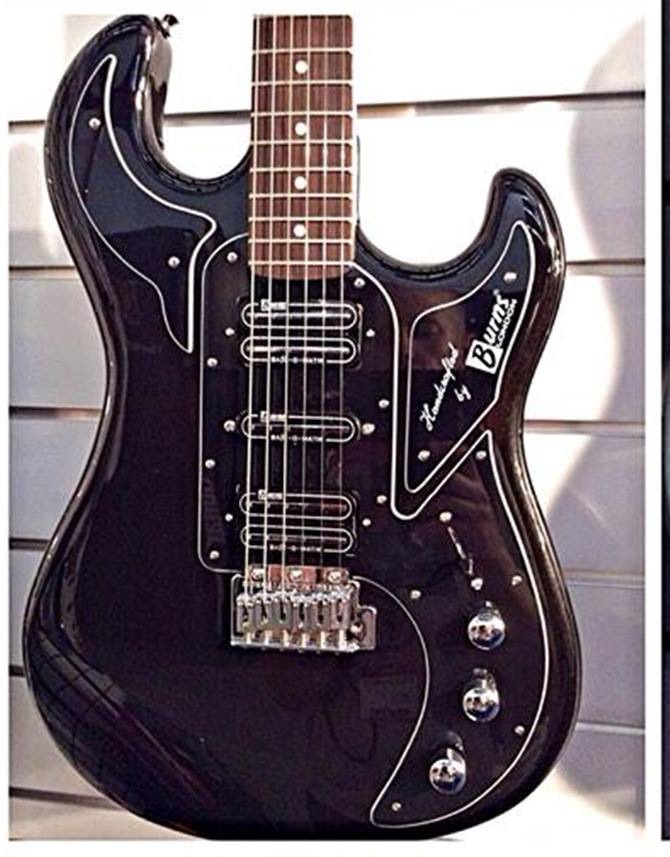 A White MR2 and Black MR3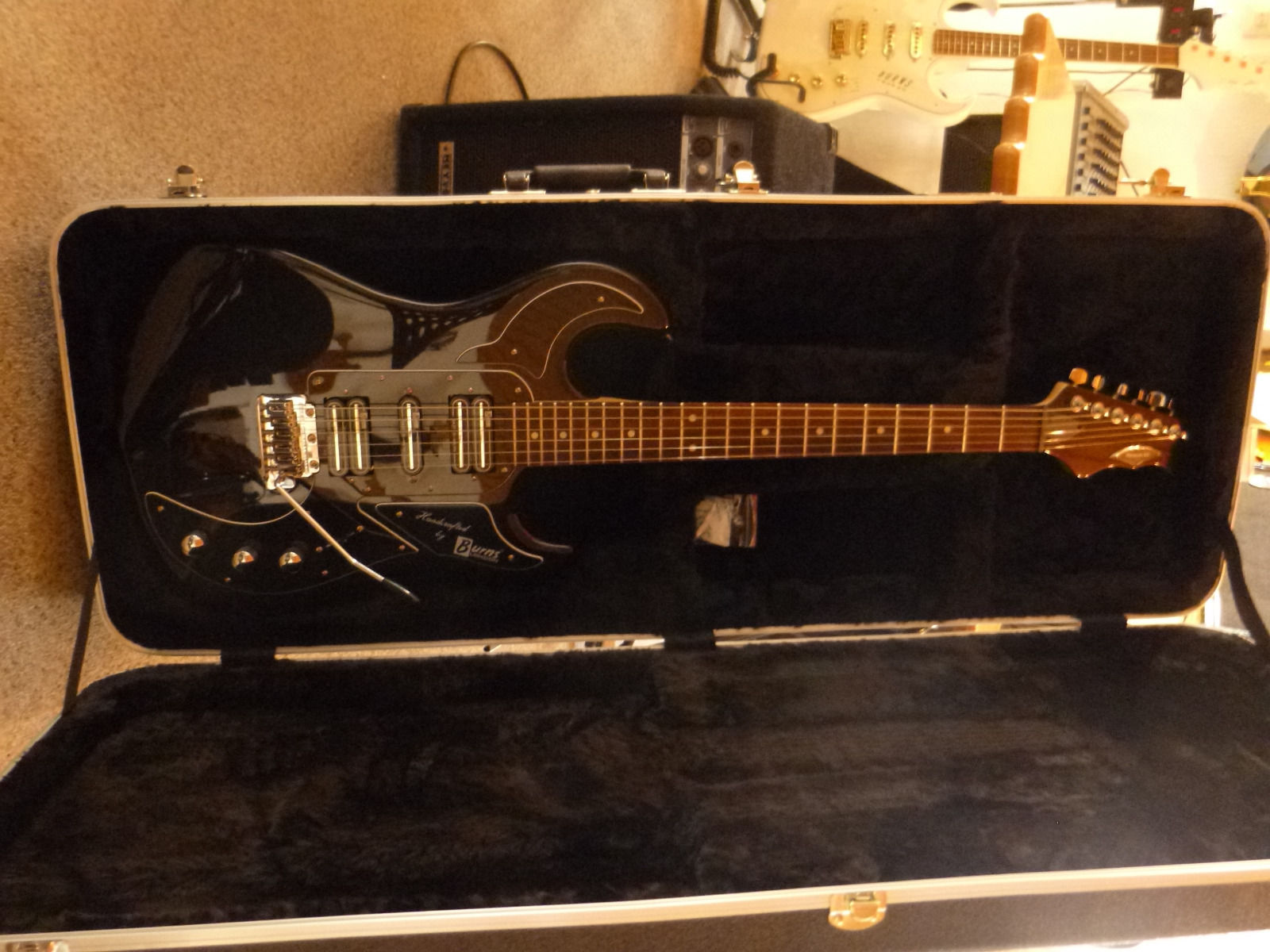 An MR3
Back to Burns Home Page Burns Home Page