Bill Alston
ST 71s
The ST71s are very similar in looks to the 72s but have one string tree instead of two which aids identification
ST71-85TX
This guitar first appeared in the 1998 Twang at a price of 85,000 yen and continued until 2008/9 with a few price increases along the way.
Specifications
Body Light weight Ash
Neck Maple Narrow Oval shape 324mm scale 3 bolt skunk stripe
Fretboard Maple or Rosewood 21 wide frets 184mm radius
Headstock 70s style 60s black CBS logo 1 butterfly string tree bullet truss rod adjustment.
Tuners Schaller F type
Pickups 3 white or black covered USA made Texas Specials
Controls 1 volume 2 tone 5 way switch All white on the white pickguard or all black on the black pickguard
Nut 41mms synthetic bone
Hardware Chrome
Bridge 5SD diecast block
Pickguard 11 hole white 3 ply on Natural Black 3 ply on Sunburst*
Colours Natural or 3 Colour Sunburst
* I have seen white pickguard on a Sunburst model, could have been changed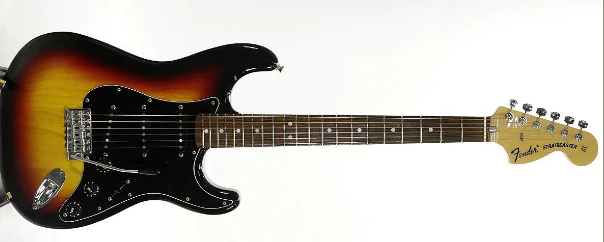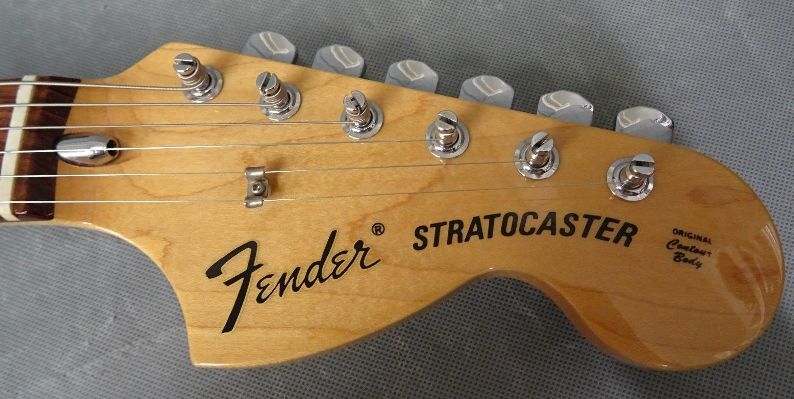 The two colours and headstock detail
ST71 Ash
This model first appears in 2008 at 92400 yen and continues to at least 2013 possibly later. Looks similar to the TX but doesn't have USA pickups
Specifications
Body Light weight Ash
Neck Maple Wide Oval shape 324mm scale 3 bolt skunk stripe
Fretboard Maple or Rosewood 21 wide frets 184mm radius
Headstock 70s style 60s black CBS logo 1 butterfly string tree bullet truss rod adjustment.
Tuners Schaller F type
Pickups 3 White covered MIJ single coils*
Controls 1 volume 2 tone 5 way switch All white*
Nut 41mms synthetic bone
Hardware Chrome
Bridge 5SD diecast block
Pickguard 11 hole white 3 ply on Natural Black 3 ply on Sunburst*
Colours Natural
* I have seen a black pickguard with black controls and black covered pickups again could have been changed often when Pickups are referred to as MIJ single coils they are Ceramic.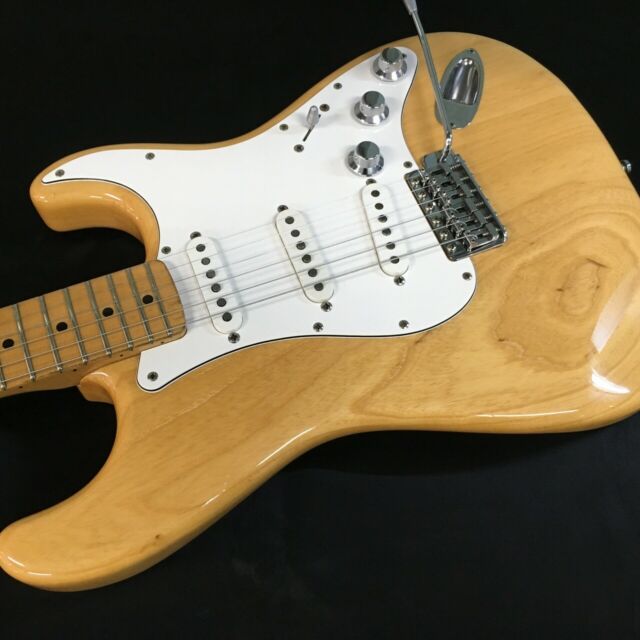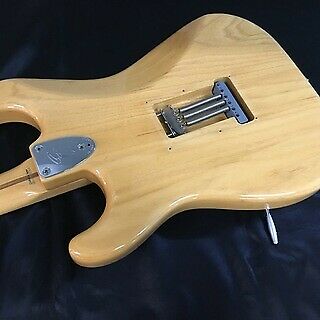 Some detail of the 71 Ash
A Limited Edition
In 2013 there was a limited edition Ash Walnut model. Slightly misleadingas Walnut is the colour rather than the wood (it weighed 3.4kgs). It is unclear how many of these were made but as they were domestic models and I have seen a few for sale my guess is quite a few were made. All specs seem to be the same as the standard model other than colours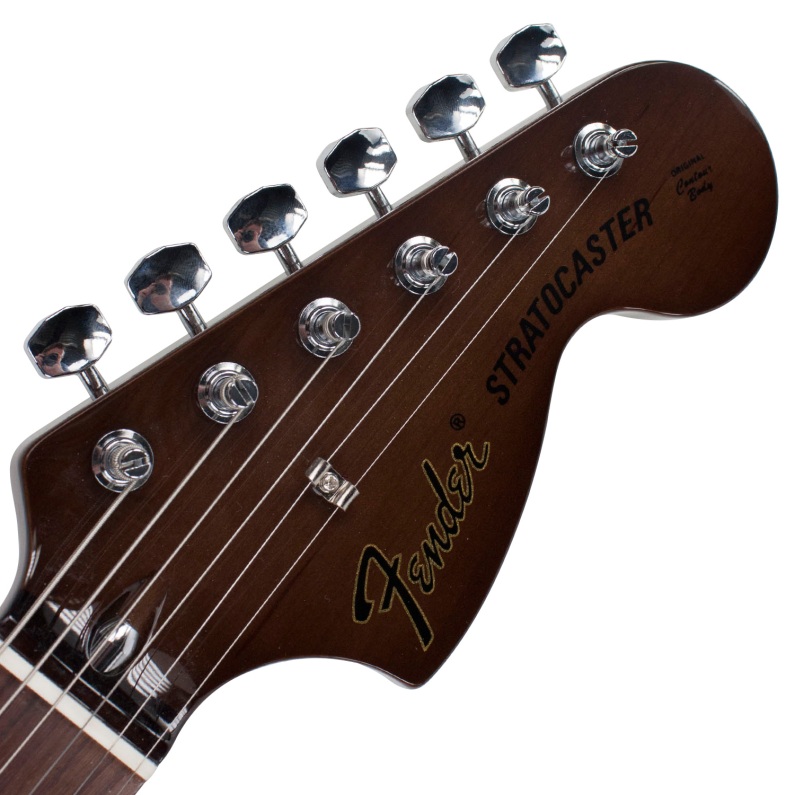 Some details of the SE
The ST71 Ash still exists as the Made in Japan Traditional 70s Stratocaster Ash at 99,000 yen